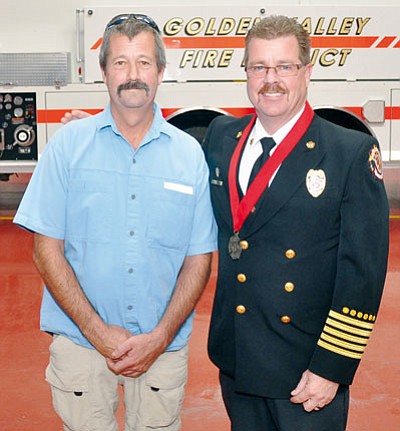 BUTCH MERIWETHER/Courtesy
Robert Davies stands with Fire Chief Thomas O'Donohue at Golden Valley Fire District Station No. 11. Both have been recognized for their heroic lifesaving efforts on Dec. 21, 2012.
Stories this photo appears in:

Robert Davies dived into burning home to save elderly woman
Robert Davies is the second northern Arizonan to be recognized for his heroic lifesaving efforts here on Dec. 21, 2012.
By Butch Meriwether
December 23, 2013