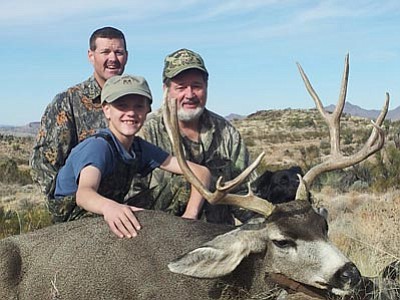 Courtesy
Timothy Gunnoe, 16, was very happy with the 4 X 4 buck he took on his junior muzzle loader deer hunt in Unit 16A the Hualapai Mountains. With him was his uncle Brian, left, and grandfather, Jack.
Stories this photo appears in:

I hope everyone had a very Merry Christmas and a Happy New Year!
By Don Martin
January 2, 2013