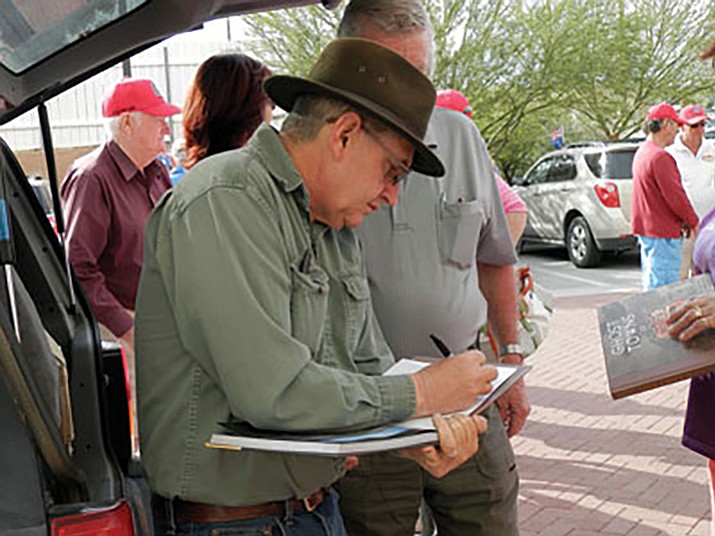 Author Jim Hinckley signs copies of "Ghost Towns of Route 66" after talking about the highway's colorful history with a tour group from Australia. (JIM & JUDY HINKLEY/Courtesy)
Stories this photo appears in:

Route 66 authority and Kingman resident Jim Hinckley will give a special presentation on the highway's 90th anniversary at the inaugural event of Highway Journeys Thursday at the historic Palace Theater in downtown Los Angeles.

When Jim Hinckley moved here after graduating from high school in Jackson, Mich., he fell head over heels in love. Not with a person. With a place. Hinckley, originally from Morehead City, N.C., first moved to Kingman during the summer of 1966 when his father was discharged from the U.S. Navy and wanted to relocate as far from water as possible.
By Kim Steele
June 18, 2013