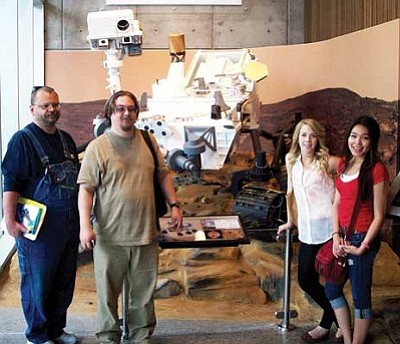 MCC/CourtesyMohave Community College engineering students, from left, John MayBee, James Faucher, Cassie Jones and Nancy Fujikado stand in front of the Curiosity Mars rover on display at Arizona State University in Tempe. The students toured the university's engineering transfer program. They all attend MCC's Kingman campus.
Stories this photo appears in:

Engineering program designed for college transfers
The largest group to date of Mohave Community College students and regional high school students recently completed a tour in Tempe of Arizona State University's engineering program, which is designed specifically for college transfer students.