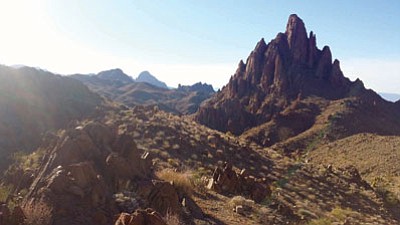 DON MARTIN/Special to the Miner
This is a photo of the general area where a water catchment is being proposed. If the project is approved and funded, it will provide a permanent and reliable water source for desert bighorn sheep, birds and small mammals that live in the area.
Stories this photo appears in:

Ask any of our Hunter Education graduates this question: What is one component needed for wildlife to survive, especially in the desert?The answer: Water.
By Don Martin
April 30, 2014