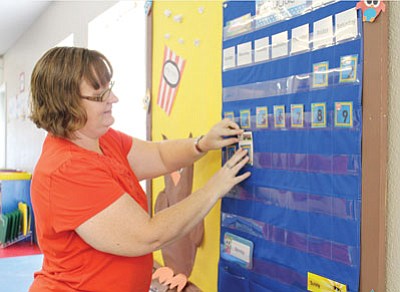 KIM STEELE/Miner
AmySue Crawford, a kindergarten teacher at Emmanuel Christian Academy, readies her room for the first day of school on Aug. 11. Crawford is entering her second year of teaching at the private religious school.

Stories this photo appears in:

Arnoldo Lopez has a simple question when it comes to comparing Emmanuel Christian Academy's educational benefits to the public schools in Arizona.
By Kim Steele
August 3, 2014