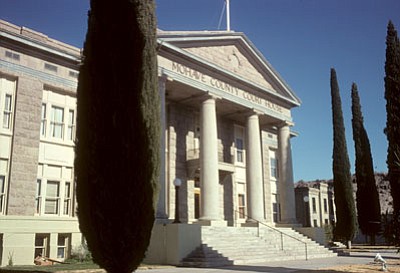 Mohave County courthouse
Stories this photo appears in:

Mohave County is trying to figure out what to do with all of its old courthouse buildings.
By David Louis, For The Miner
October 6, 2017

It's easy to get up in arms whenever a governmental body proposes a new building, as Mohave County has with its plan for a new, $21.6 million courthouse. Why spend money on that, and not something else - roads, raises, more deputies, some other building need?
By Alan Choate
August 24, 2014