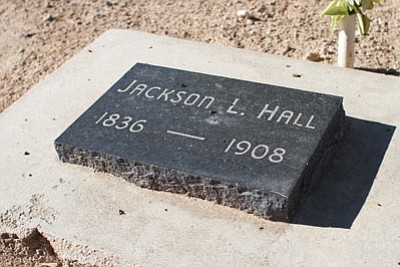 Jackson Hall's headstone at the Mountain View Cemetery. When the grave was relocated, generic headstones were issued. His current headstone has the wrong birthdate and no indication of his military service. (RYAN ABELLA/Miner)
Stories this photo appears in:

A soldier who passed away 108 years ago is finally getting his headstone fixed, thanks to the help of a local history group and two determined great-great granddaughters.
By Ryan Abella
December 2, 2014