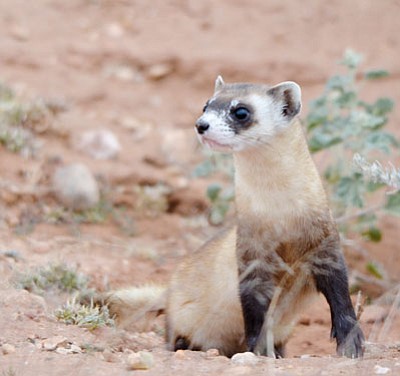 Courtesy
The spring spotlighting count of black-footed ferrets near Seligman will be held March 13-15 and April 17-19. Volunteers are needed for both counts.
Stories this photo appears in:
With the help of dedicated volunteers, an animal once considered the most endangered mammal on the planet has continued its climb toward recovery in Arizona's Aubrey Valley.