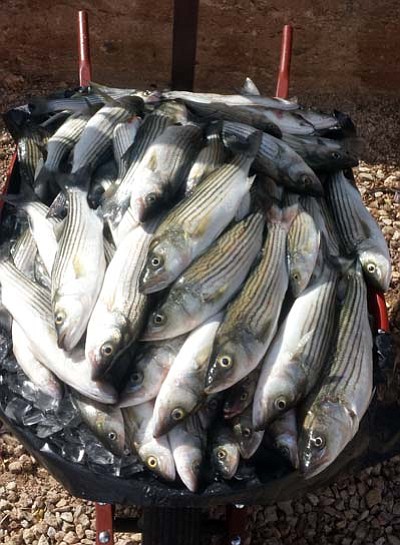 DON MARTIN/For the MinerThese stripers were part of a catch of fish that were taken out of boils on Lake Mead last Saturday evening. Stripers, or striped bass, are predatory non-native fish that came to Arizona waters after being introduced in Nevada and Utah.
Stories this photo appears in:
There is a special kind of fishing going on right now at Lake Mead, and if you like to catch and eat striped bass, you should plan a trip as soon as possible.
By Don Martin
July 15, 2014