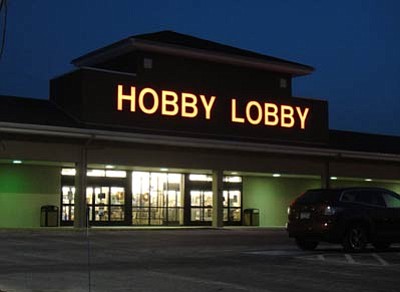 Hobby Lobby is among roughly 50 businesses that have sued over covering contraceptives. Some, like the two involved in the Supreme Court case, are willing to cover most methods of contraception, as long as they can exclude drugs or devices that the government says may work after an egg has been fertilized.
Stories this photo appears in:

5-4 decision breaks on partisan lines
WASHINGTON (AP) - A sharply divided Supreme Court ruled Monday that some companies with religious objections can avoid the contraceptives requirement in President Barack Obama's health care overhaul.