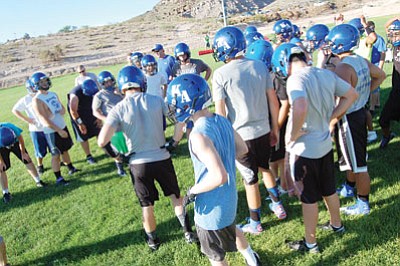 SHAWN BYRNE/Miner
The Kingman Academy Tigers, pictured, and the Kingman Bulldogs begin spring football practice Monday. Both teams will be on the field for three weeks.
Stories this photo appears in:

The eyes begin to focus on the prize as Kingman football coach Greg Tonjes and Kingman Academy coach Dan Stroup lead their charges onto the practice fields for the annual spring football tradition.
By Shawn Byrne
April 26, 2015