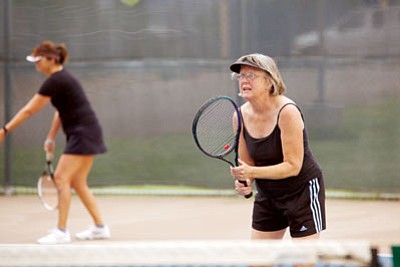 RYAN ABELLA/Miner
Sue Matthews watches for the return as her partner, Debbie Casson, serves during play Wednesday with the Kingman Tennis Club at Kingman High School.
Stories this photo appears in:

KTC partners with KHS for use of tennis courts
There's always talk around Kingman about whether or not the city should strive for growth. Sometimes growth just happens.
By Shawn Byrne
August 2, 2015