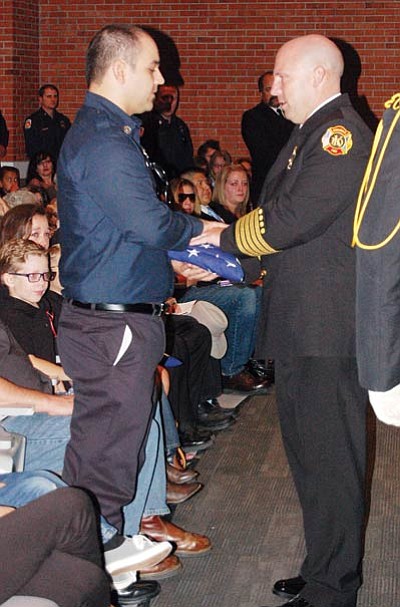 DOUG McMURDO/Miner
Kingman Fire Chief Jake Rhoades, right, presents the flag to firefighter Marc Johnston at the memorial service for Johnston's father, Bill, a 33-year KFD veteran who died Aug. 1. Rhoades said Johnston was constantly giving of himself, both in his professional and personal lives.
Stories this photo appears in:

'Billy J is home'
Every day is a training day.
By Doug McMurdo
August 10, 2015