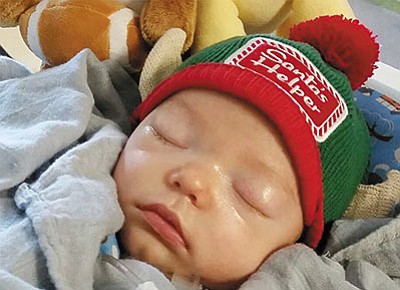 Two-month-old Knox Stine remains in a coma two weeks after he stopped breathing at his Kingman home. The baby's parents have decided to keep him on life support and eventually bring him home. For them, the issue is about the sanctity of human life. (Courtesy)
Stories this photo appears in:

KINGMAN - Two weeks after he quit breathing in the middle of a nap, Knox Stine remains at Sunrise Children's Hospital in Las Vegas, where the Kingman baby was flown after he quit breathing on the night of Nov. 30.
By Doug McMurdo
December 15, 2015