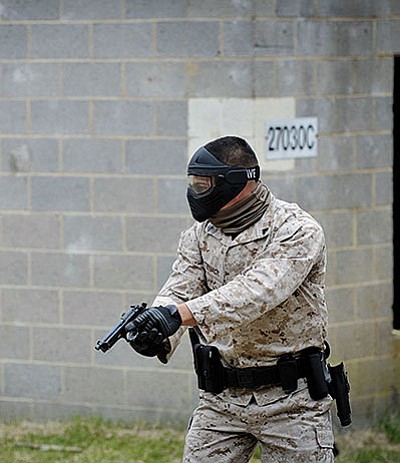 Courtesy
A Marine Corps police officer moves at the ready position during active shooter training in Quantico, Va., in this April 22, 2014 photo.
Stories this photo appears in:
Kingman is not a high-value target, but why take chances?
If people bent on mass murder can unleash great violence and furious anger in San Bernardino, Calif., whether the terror is inspired by jihadists from the Middle East or homegrown, they can do it in Kingman.
By Doug McMurdo
December 30, 2015