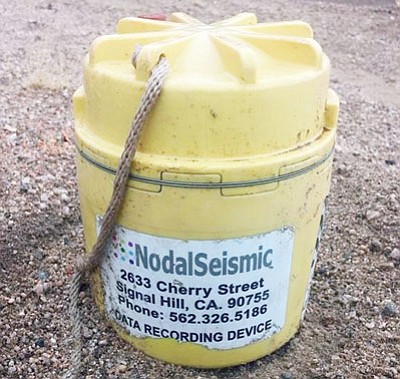 RYAN ABELLA/Miner
One of the sensors used by Nodal Seismic to measure vibrations in Golden Valley. The sensor picks up reflected vibrations from the seismic trucks and records the data for future analysis.
Stories this photo appears in:

The seismic testing currently underway in Golden Valley is an international multi-company exploration effort, and any future projects in the region hinge on what the data collected reveals months down the line.
By Ryan Abella
July 27, 2015