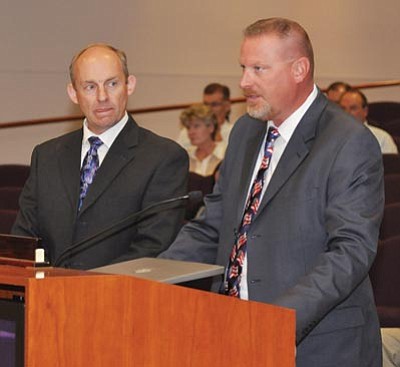 Mohave County Court Administrator Kip Anderson, left, and Presiding Judge Charles Gurtler address the Mohave County Board of Supervisors in this photograph taken in 2012. Gurtler seeks public comment on three finalists to replace Judge Julie Roth, who is retiring in July. (Miner)
Stories this photo appears in:
KINGMAN - Three local attorneys have been selected as finalists to succeed longtime Mohave County Family Court Judge Julie Roth when she retires in July - and the public is encouraged to make written public comments on the candidates before a selection is made.
By Doug McMurdo
May 22, 2015