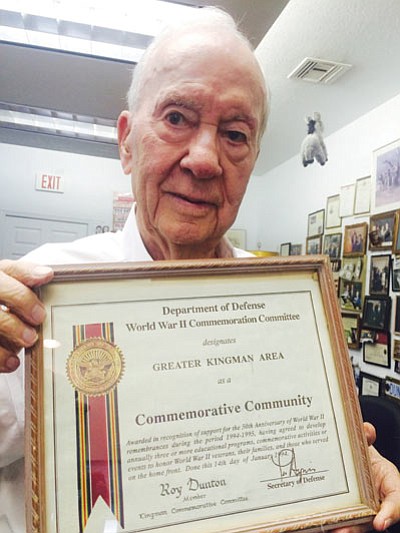 Roy Dunton, 93, shows a World War II Commemorative Community plaque from the Department of Defense inside his office at Dunton Motors. (HUBBLE RAY SMITH/Miner)
Stories this photo appears in:

Like many, Dunton joined World War II effort after Pearl Harbor
Roy Dunton finishes breakfast at Mr. D'z Diner, asks someone to read the check and tell him how much he owes, pays the bill and then climbs on his electric scooter to return to his office at Dunton Motors. The 93-year-old World War II veteran still gets around by himself.
By Hubble Ray Smith
May 25, 2015