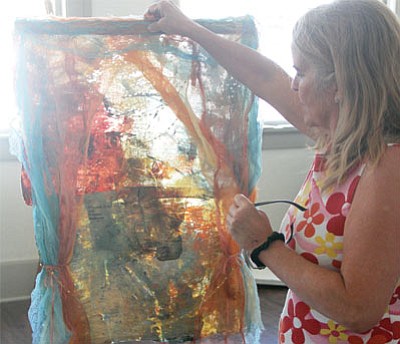 Sally Strom poses Thursday with one of her creations at the Kingman ArtHub. (JC AMBERLYN/Miner)
Stories this photo appears in:

If it is true artists must suffer for their art, Sally "Sal" Strom has paid in full. Just don't tell her that - Strom is a big believer in choosing happy over sad.
By Doug McMurdo
May 29, 2015