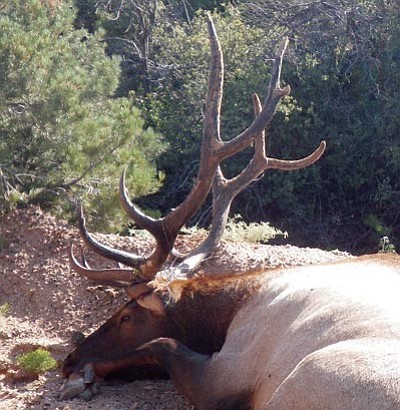 This elk suffered for three weeks after it caught wire in its antlers at a home in the Pinion Pine community in the Hualapai Mountains. This photograph was taken right after the animal was tranquilized and just before a worker with the Game and Fish Region 3 office in Kingman placed a cover over its eyes to reduce stress. (Courtesy)
Stories this photo appears in:

KINGMAN - You've left us before, sometimes for months. We didn't think you'd ever come back, but you did. This time, however, you won't be coming home.
By Carmen Pile
November 30, 2015