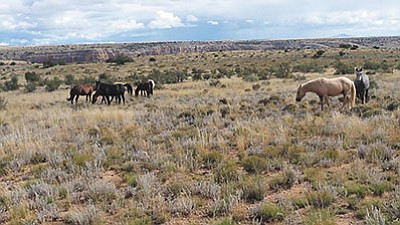 Healthy looking wild horses were part of the Unit 10 scenery during a recent elk hunt. (DON MARTIN/For the Miner)
Stories this photo appears in:

When we as hunters apply for big game tags, and are fortunate enough to draw them, we all believe that we will fill the tags. No one thinks they will be the hunter who brings home an unfilled tag. We sportsmen are the ultimate optimists.
By Don Martin
October 27, 2015