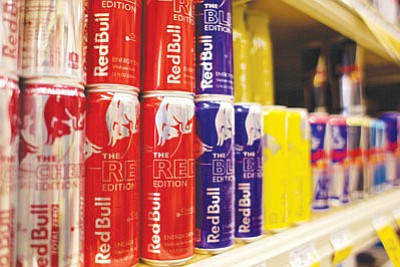 A multitude of Red Bull flavors, as well as a dozen other energy drinks, are available to consumers looking to get an extra kick of energy. Each can of Red Bull has less caffeine than a cup of coffee, but also contains a significant amount of sugar content and a blend of taurine and glucuronolactone. Competitors have wildly varying caffeine and sugar contents. (RYAN ABELLA/Miner)
Stories this photo appears in:

It's 2:30 in the afternoon. Your morning coffee wore off hours ago, and the dreaded afternoon slump is looming. You're losing focus. Yawning. A pick-me-up is exactly what you need to break through that wall.
By Ryan Abella
September 3, 2015