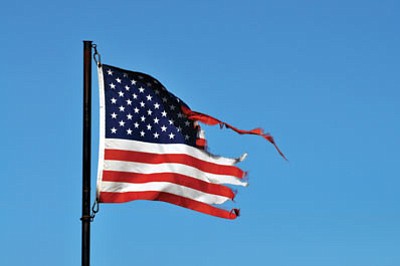 Does the American flag you're flying look like this? Let's hope not. (BUTCH MERIWETHER/Courtesy)
Stories this photo appears in:

There are many Mohave County residents who believe they are patriotic by flying American flags to show their support, respect and their pride in America. After running the flag up their poles, however, it is sad they quickly forget they are there.
By Butch Meriwether
September 13, 2015