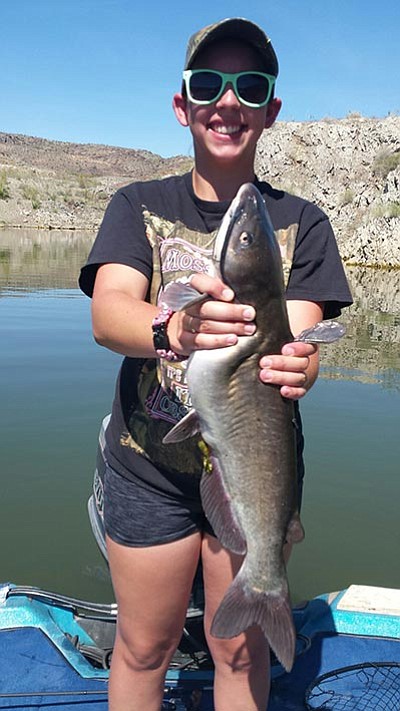 Laura Borden shows the four pound, five ounce catfish she landed at Alamo Lake with a live minow. (DON MARTIN/For the Miner)
Stories this photo appears in:

The angler gently tossed the bobber to the end of the rock wall and waited patiently. Underneath the bobber, a small squirming minnow headed for what it thought was the safety of the submerged rocks.
By Don Martin
April 5, 2016