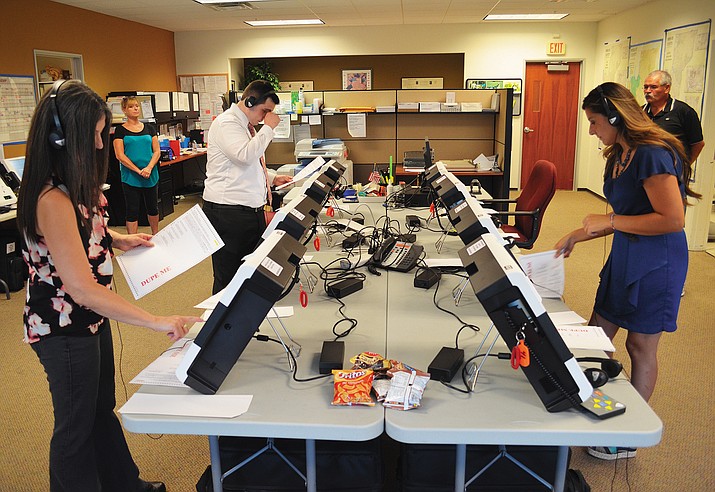 Representatives from the Arizona Secretary of State's Office test touch screen voting machines for sight, sound and functionality Friday in the Mohave County Elections Department office.
Stories this photo appears in:

A mistake in Monday's election article has led to further clarification of voting rules.

Today is the last chance to register for Aug. 30 primary
County and state officials worked together Friday to make sure voting results for the primary election will be as accurate as possible.