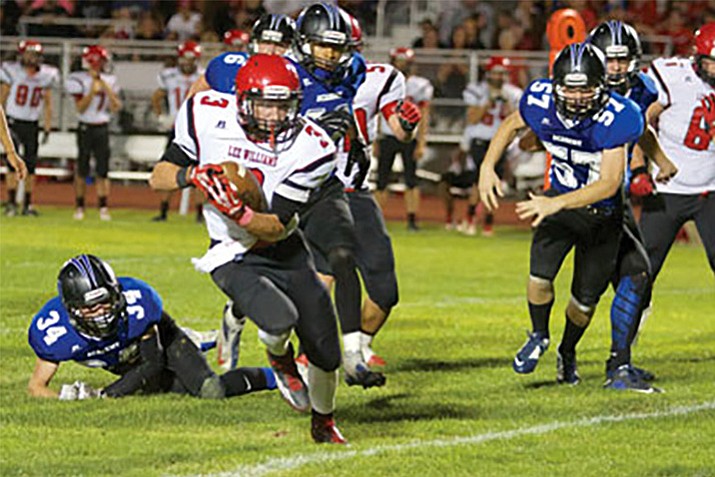 Lee Williams' Paul Giglio sliced and diced his way through the Kingman Academy defense during the 2015 championship at Kingman High School. Giglio rushed for 167 yards and a touchdown in the Vols' 38-21 win.
Stories this photo appears in:

The 2016 version of the high school football city championship will look a bit different from 2015. The championship will be decided by Week 3, whereas Lee Williams captured the city title on Oct. 9 after beating Kingman Academy, 38-21.