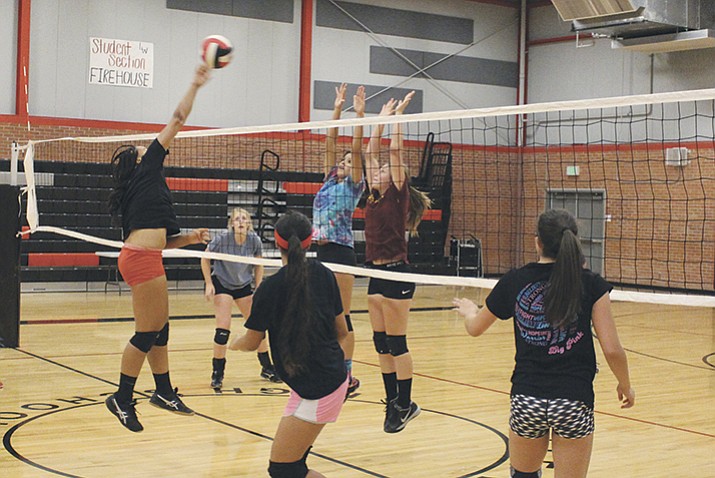 Lee Williams' Chania Scott attacks as Mya Radler (left) and Tori Logan attempt to block Scott's hit during a recent Lady Volunteers practice. At left, KHS's Graceanne Roderick.
Stories this photo appears in:
Lee Williams moves up to 4A, Kingman regroups in 3A
The 2016 high school volleyball season should provide enough interesting intrigue from the three local teams to satisfy the curious.