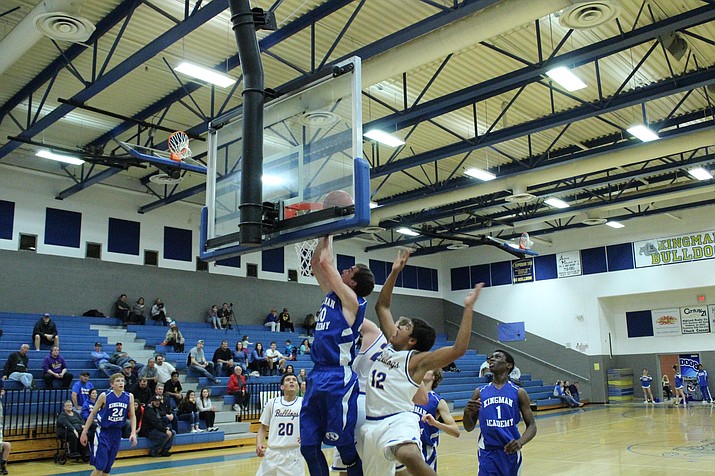 Kingman Academy's Cade Martin beats Tobias Bagby (12) and the Kingman defense to the basket Nov. 21 at KHS. Martin scored 29 in the Tigers win over Kingman Thursday at KHS.
Stories this photo appears in:

Lee Williams opens Red Rock tourney 1-2
Ten days after losing to the Kingman Bulldogs by 21 points, the Kingman Academy Tigers returned the favor with a 69-57 win over the Bulldogs Thursday at KAHS.