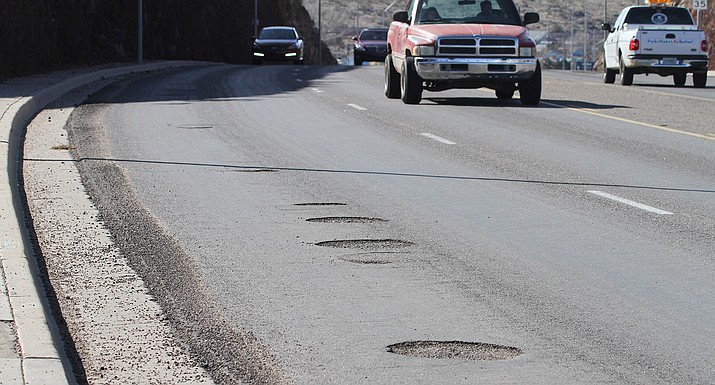 Potholes are prevalent on this stretch of Andy Devine Avenue on top of a hill.
Stories this photo appears in:

A buffet might be a good idea before city council tackles a long list of items on tap for Tuesday's meeting. Council chamber will undoubtedly be packed as Mayor Monica Gates and councilors discuss topics ranging from internet crimes to roads.

The rains came, and so did the holes in the roads
The weekend storms did a number on city and county roads, and crews are still patching holes.