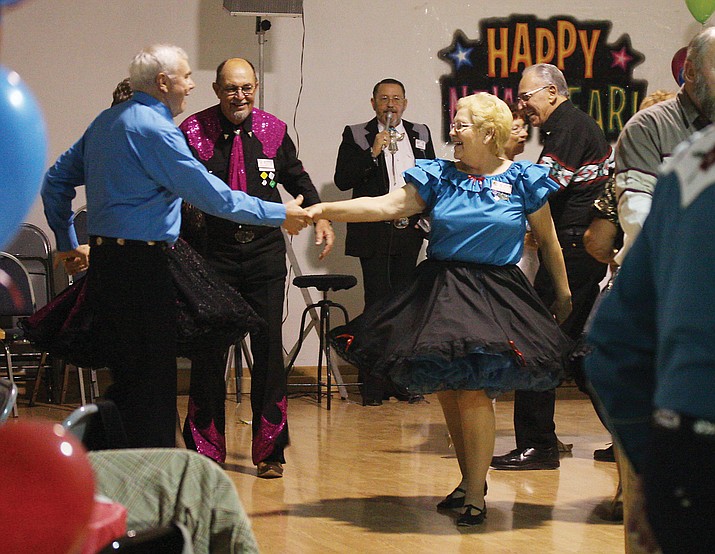 The Kingman Kut-ups Square Dance Club are holding another New Year's Eve Dance at Kathryn Heidenreich Adult Center Saturday. The club has been in Kingman for over 50 years, and here Bob Maher and Tess Tomicich grab hands as caller Mike Wilder speaks into the microphone in 2008.
Stories this photo appears in:
It's time to reflect on the highlights of the past year, the people we lost and the good times we had.