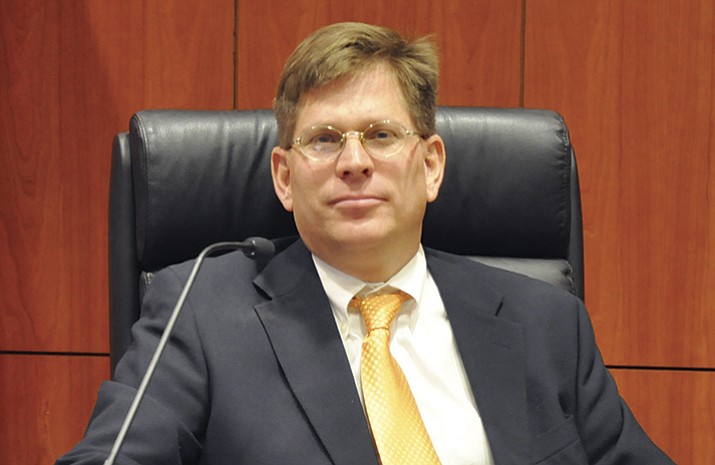 Mohave County District 5 Supervisor Steven Moss
Stories this photo appears in:

KINGMAN – Mohave County Supervisor Steve Moss has been appointed by Gov. Doug Ducey to replace retired Judge Steven Conn on the Mohave County Superior Court, the governor's office announced Tuesday.
If OK'd, measure won't limit systems already in use
The Mohave County Board of Supervisors will redouble their efforts to find a solution to the county's water problem this week.