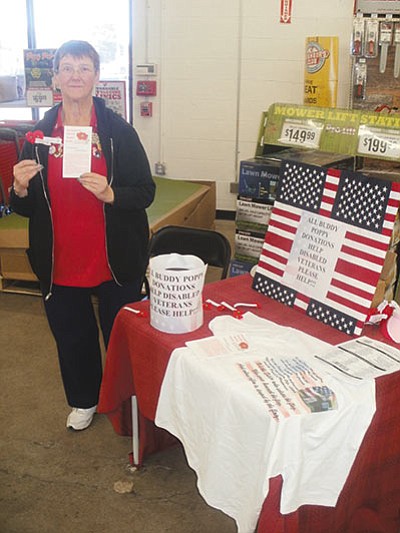 VFW Auxiliary 2190: Chaplain/Hospital Chair Clarkie Segreaves and President Cynde Anthony of VFW Auxiliary 2190 from Chloride distributed Buddy Poppies on President's Day at Tractor Supply in Kingman. A big thank-you to Tractor Supply for letting us set up at their establishment and also to all those who made donations to help our veterans. (Courtesy)
Stories this photo appears in:

American Legion Family of Post 14: It was a hit a couple of months ago, so we're doing it again.