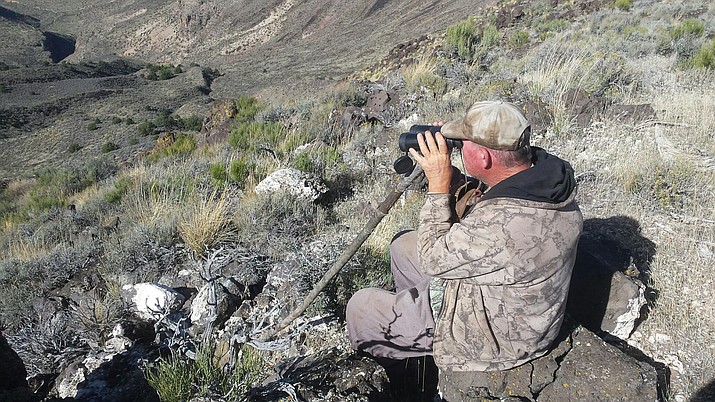 Outdoors Writer Don Martin is shown glassing into the Paiute Wilderness area near Ram Canyon on a recent scouting trip on the Arizona Strip.
Stories this photo appears in:

Last week, I wrote about a situation where my brother Gary and sister-in-law Tammy and I assisted a hunter from Utah who had been stranded in Unit 18B east of Wikieup after a flash flood had inundated his camp and his 4x4 pickup truck got mired in the gooey, soft mud.

On his final day in office, Dan Ashe, who was appointed by former President Barack Obama to be the director of the U.S. Fish and Wildlife Service, took one last shot at sportsmen in America.

Scouting trip turned up scant evidence of mulies
This past week I have had the opportunity, along with fellow Kingman resident Fred Bianes, to do some scouting on the world famous Arizona Strip, Unit 13B.