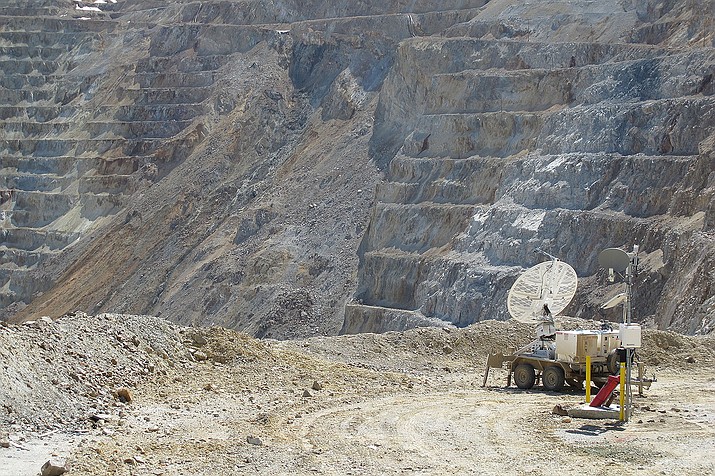 The Bingham Canyon Mine in Utah, owned by Rio Tinto, is one of the largest copper-producing mines in the world. The company has upset some hackberry residents who fear its use of a drone to look for minerals would lead to a mine if successful. The company points out very few prospected sites become mines.

Stories this photo appears in:

Raising hackles in Hackberry
Residents had spotted drones flying overhead in recent weeks that are being used to look for hard-rock mineral deposits, specifically copper.