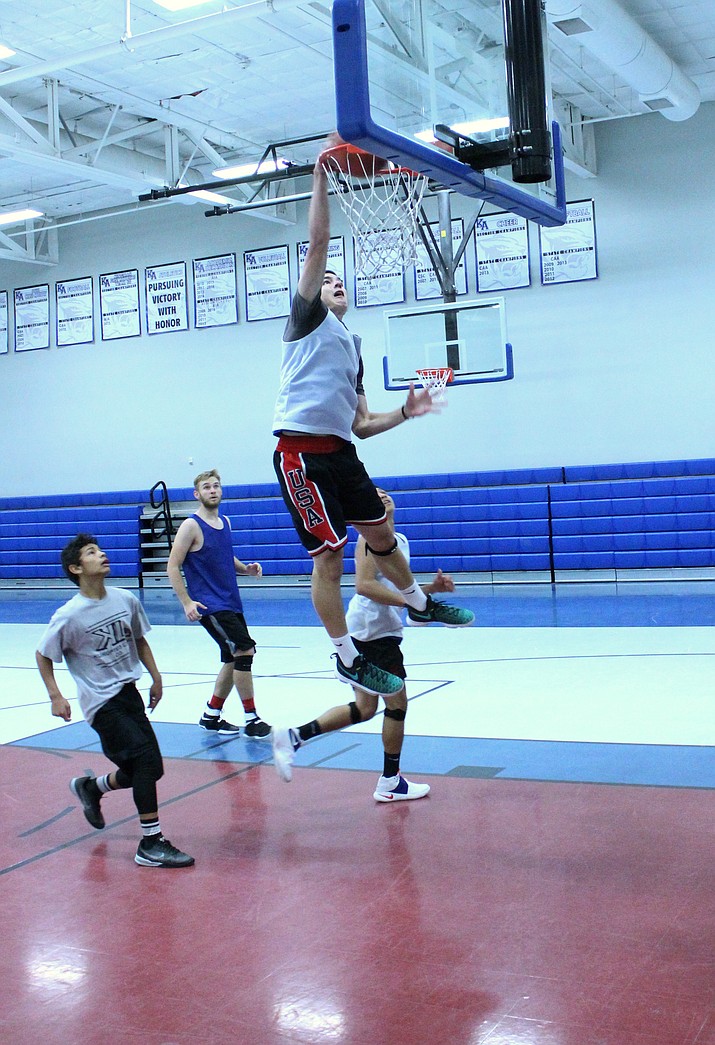 Kingman Academy's Cade Martin throws down a dunk during the Tigers 5-man weave drill at Friday's practice.
Stories this photo appears in:

Bulldogs, Vols and Tigers ready to hit the floor
Everyone wants the journey to include a trip to the state championship tournament and to be part of the Arizona Interscholastic Association's February Frenzy. Growth and wonderment are part of the processes for the three local high school teams to end their seasons the way they want.