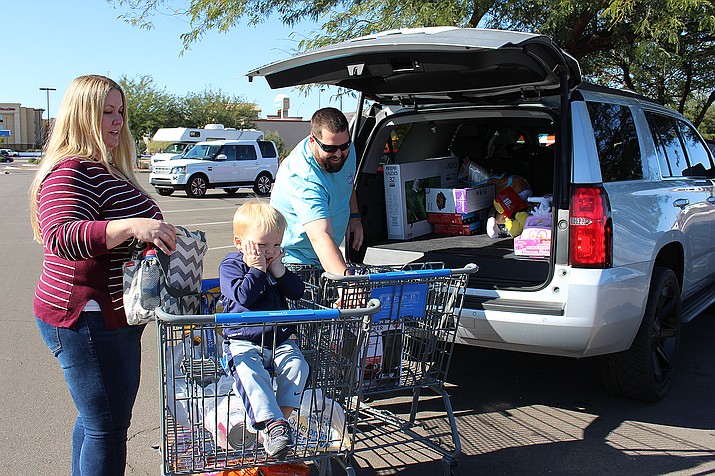 Gentry Nuessle loads a big-screen TV and other merchandise purchased from Walmart on Black Friday. He's accompanied by his wife, Kelly, and son, Logan.
Stories this photo appears in:

Denise Goodmiller agrees that Thanksgiving Day should be spent with family, not driving around town on a shopping spree, but that's just what her family wanted to do.