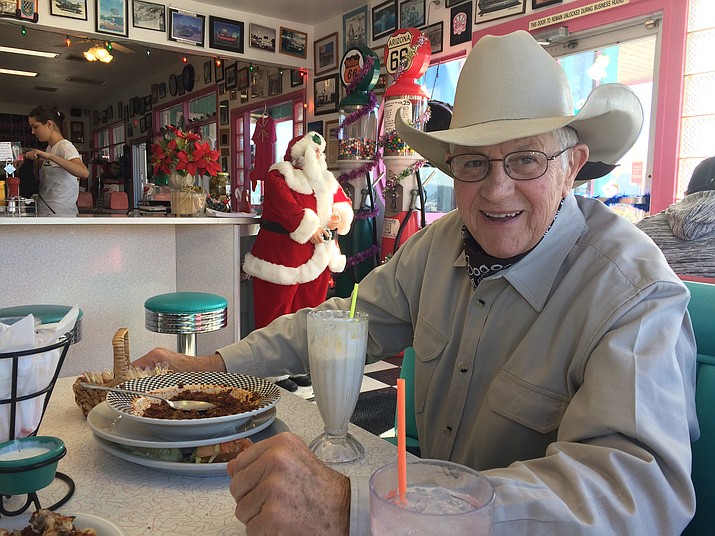 Mike Malysz, enjoying a milk shake at Mr. D'z Diner, is undergoing treatment for stage four prostate cancer. He still maintains an upbeat, positive attitude about life.
Stories this photo appears in:

Pink October has come and gone, cancer awareness walks and fundraisers are finished and the Daily Miner no longer publishes a pink newspaper on Mondays.