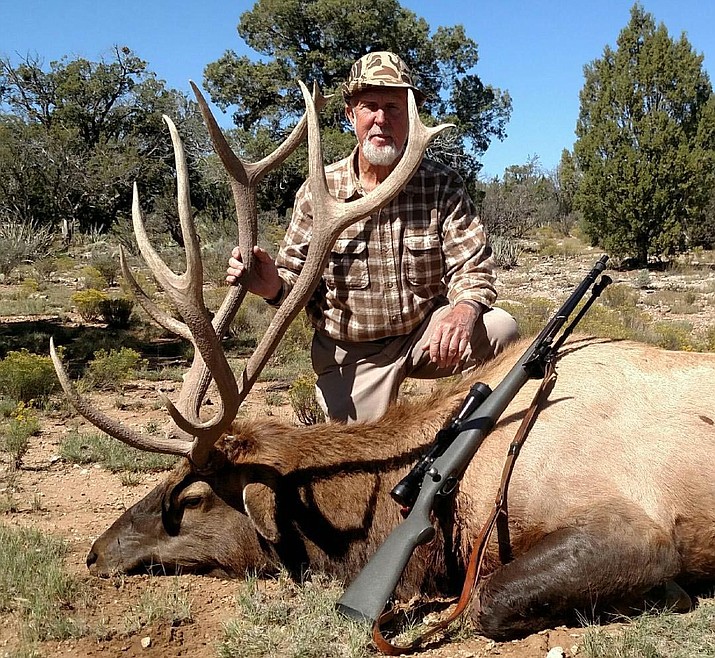 Congratulations to Kingman resident Tad Levandowski, who was successful on two early rifle elk hunts in the multi-units near Kingman, which included Units 15A-15B and 18A. Levandowski got lucky on his first bull when it literally walked past his camp on opening day. His hunter, 80-year old George Williams, saw the bull walk across a road near camp and in short order Levandowski called in the freakish 8 X 4 to within 60 yards. Tad wasn't so fortunate with his second hunter, Glendale Mayor Jerry Weiers. The bulls had pretty much quit bugling and finding elk was tough. On the 10th day of the hunt, Levandowski found and was able to call in an old broken up bull that appears to be 7x6. Others who took bulls on the hunt included Chuggy Grigg, who took a 7X6 bull that reportedly scored around 360 B&C points.
Stories this photo appears in:

This week I've found a lot of short, but interesting stories to bring to your attention.