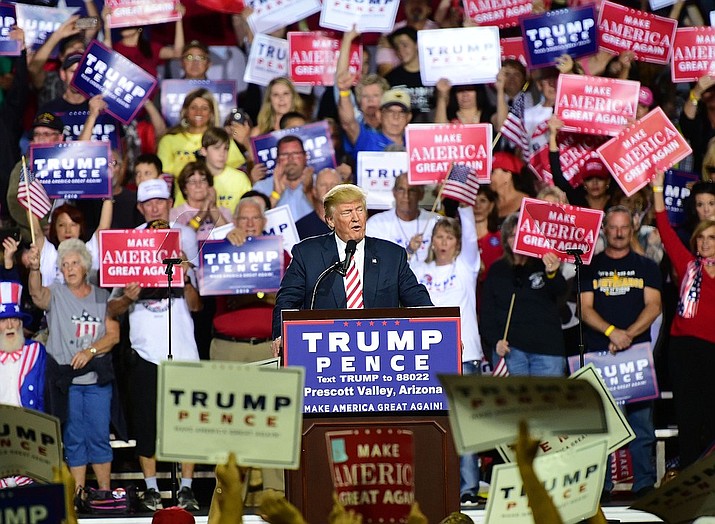 Donald Trump speaks at the 'Trump for President' Rally in the Prescott Valley Event Center on October 4, 2016.
Stories this photo appears in:

When a large corporation needs to hire a new CEO, they do not go out and pick someone off the street to run that company. Most higher-ups in a company usually work their way up through the ranks.