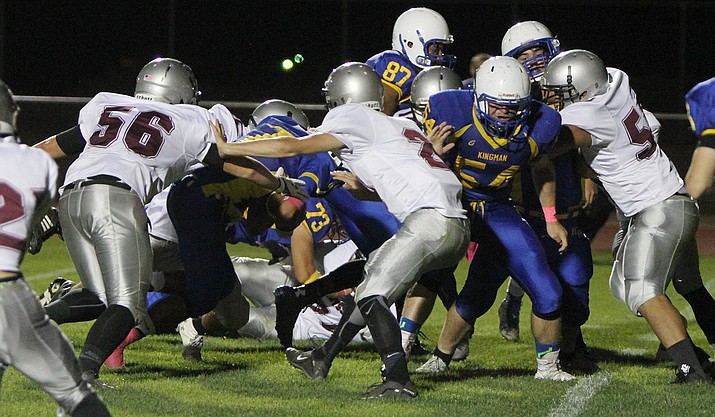 Kingman quarterback Miguel Salinas (between Odyssey Nos. 56 and 2) gets low looking for holes on his 3-yard touchdown run late in the first quarter of the Bulldogs' 30-26 win Friday. Salinas rushed for 207 yards and scored four TDs.
Stories this photo appears in:

Two incredibly long streaks are over, kaput, finished. The Kingman Bulldogs snapped their 18-game home losing streak dating back to 2013.