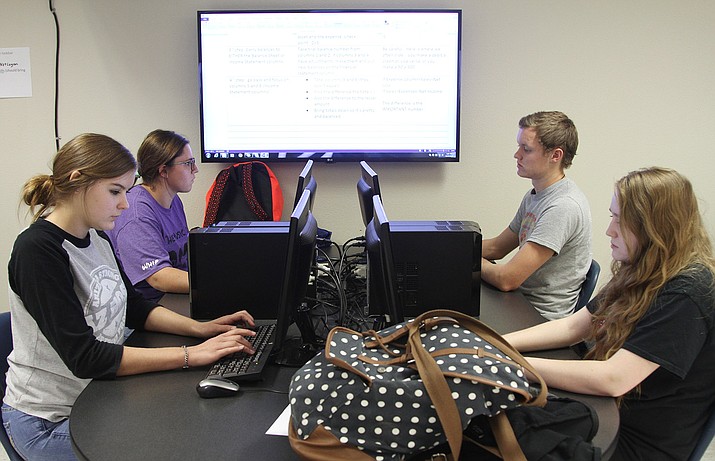 From left to right, Serenity Lynch, Delanie Cencelewski, Scotty Winder and Michelle Thomas study in a sophomore through senior Accounting Class of Business Management and Administrative Services at Kingman High School in October.
Stories this photo appears in:

Kingman Daily Miner, you published an article about AzMerit test scores. The article was accompanied with a picture of four Advanced Placement, Dual Credit enrolled students from Kingman High School, working in their Accounting Class.

Kingman Academy posts top scores; KHS fared poorly
Students at Kingman High School are critically behind their peers who attend Lee Williams or Kingman Academy high schools, according to results of the 2015-16 AzMERIT testing in English and math.