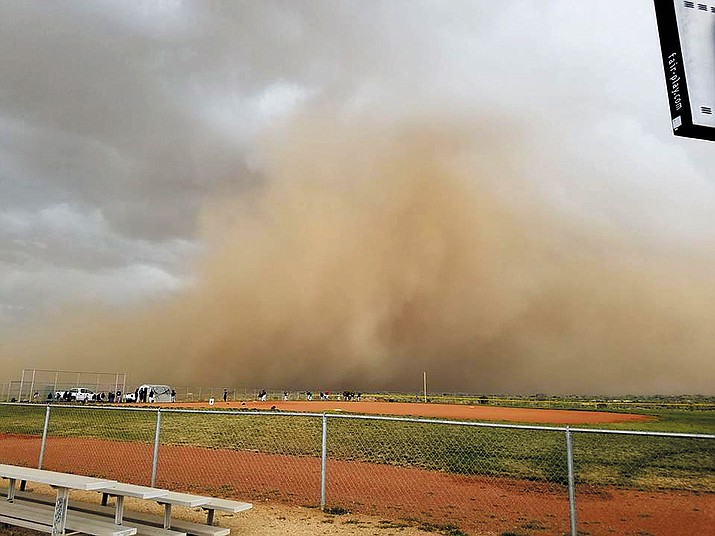 White Cliffs Middle School softball and baseball teams were starting practice when massive clouds swarmed on the horizon. At about 3:20 p.m. Monday, the wind shifted and WCMS head softball coach Salina Witt had the girls pack up equipment and move into the gym for safety where they remained until the end of the storm. She snapped this photo just before the blowing debris and wind gusts kept the teams from returning to the field.
Stories this photo appears in:

More wind and a little rain are expected to come through the area Friday and Saturday following the haboob that erupted Monday afternoon, bringing strong winds and kicking up dust.