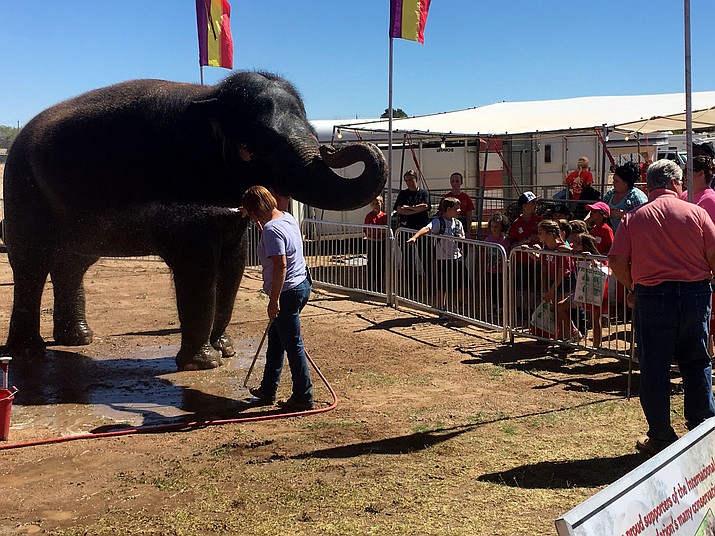 Circuses or shows with wild and exotic animals were banned by the Board of Supervisors Monday.
Stories this photo appears in:

If you didn't ride the elephants at last year's Mohave County Fair, or didn't see the big cats perform at Ringling Bros. Circus, you may not get that chance again in Mohave County.