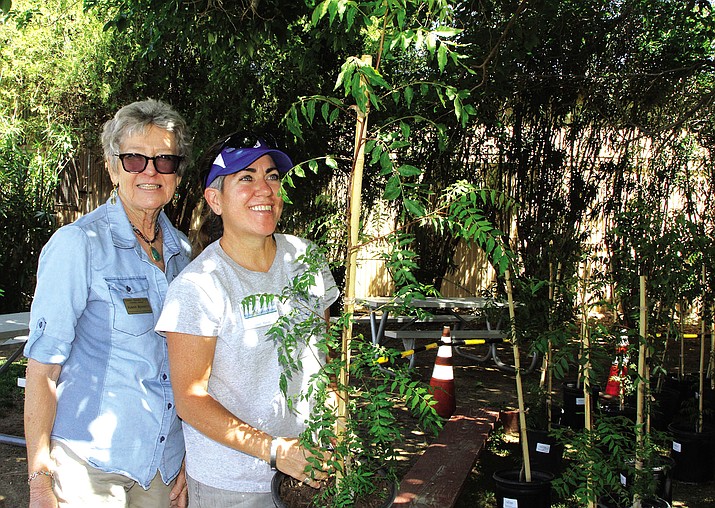 Caitlin Flaherty holds a free Chinese Pistache tree she received from Unisource Energy Sources. JoAnn Bennet stands next to her. Both are members of Cerbat Garden Club.
Stories this photo appears in:
Annual exposition for home improvement ideas reopens today at 10 a.m. along with carnival rides starting up at noon
The annual Home and Garden Business Expo is being held at the Mohave County Fairgrounds this weekend.