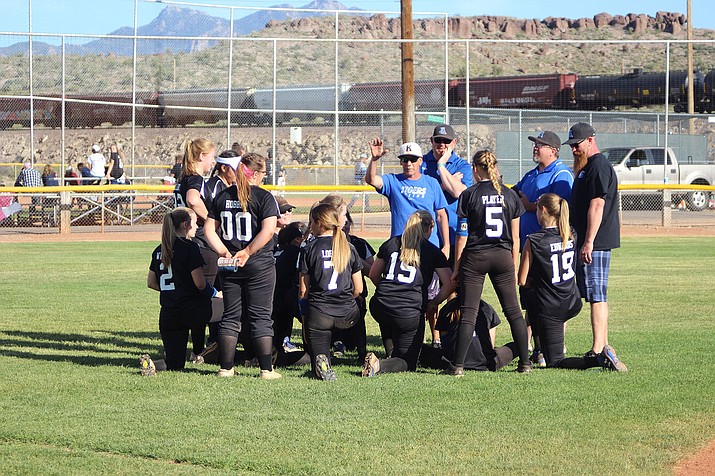 Kingman Academy softball earned the No. 11 seed and will play No. 6-seed San Manuel at 7:30 p.m. tonight.
Stories this photo appears in:

When I graduated from San Diego State University in 2011, I never would have imagined my journey leading me so far from home in Northern California.

Kingman Academy softball's Jillian Winters knows the teams that are seeded higher than the No. 11 Lady Tigers played tough opponents this season and deserve to be where they are in the AIA 2A State Softball Championship. Winters also knows that she and her teammates played a great season and shouldn't be overlooked after going undefeated in 2A West.