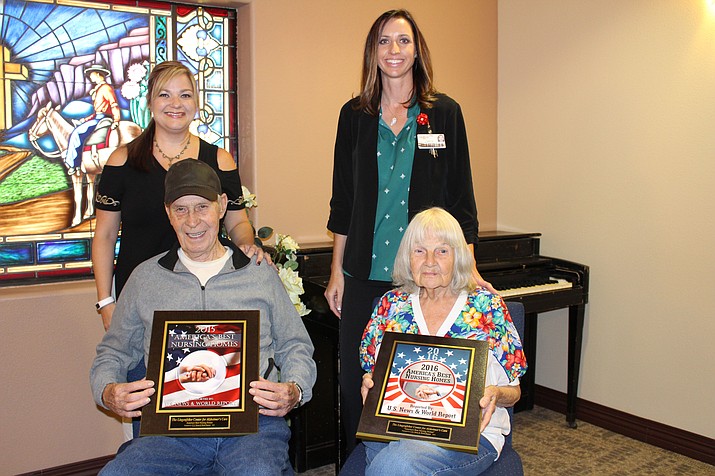 Lingenfelter Center residents Rodney Rogers, seated left, and Nettie Rankin, right, hold plaques from U.S. News & World Report naming the center among the top 100 nursing homes in the nation. In back are Lingenfelter Center CEO Amy Elsbury, left, and administrator Kristen Ott.
Stories this photo appears in:

Nettie Rankin was upset with her son for taking her from her home where she had all of her collectibles.