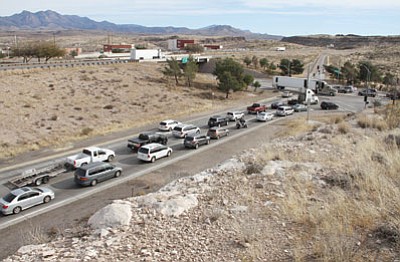 Traffic along the junction of I-40 (foreground and background) and U.S. 93 (on right) on a Friday afternoon. The proposed Interstate 11 would include a stretch of both roadways.
Stories this photo appears in:

Civil engineers and designers working on Interstate 11 continue to seek public comment and alternative selections on the massive highway project that would link Mexico to Canada with an international trade corridor passing through Kingman.