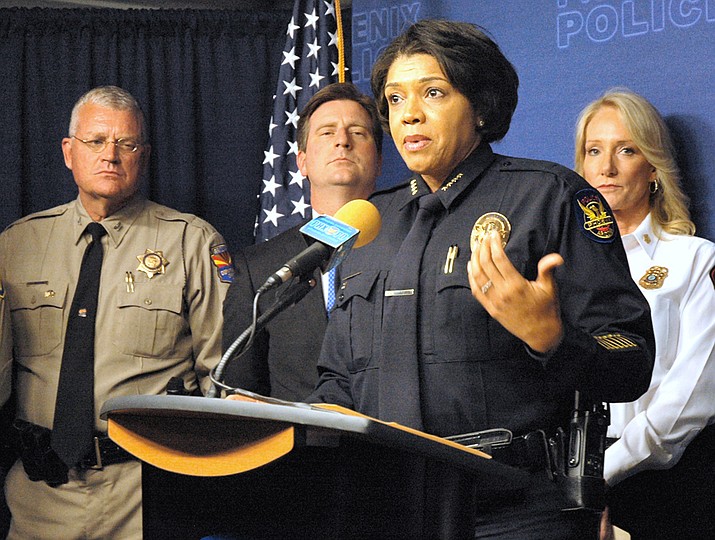 Phoenix Police Chief Jeri Williams explains some of the efforts she said should ensure there is no violence at today's Trump rally even as other groups plan counter protests. With her are DPS Director Frank Milstead, Phoenix Mayor Greg Stanton and Fire Chief Kara Kalkbrenner.(HOWARD FISCHER/Capitol Media Services)
Stories this photo appears in:

PHOENIX – Phoenix's top cop promised Monday there are sufficient protections in place for today's Trump rally to prevent a repeat of the violent clashes that happened in Charlottesville.