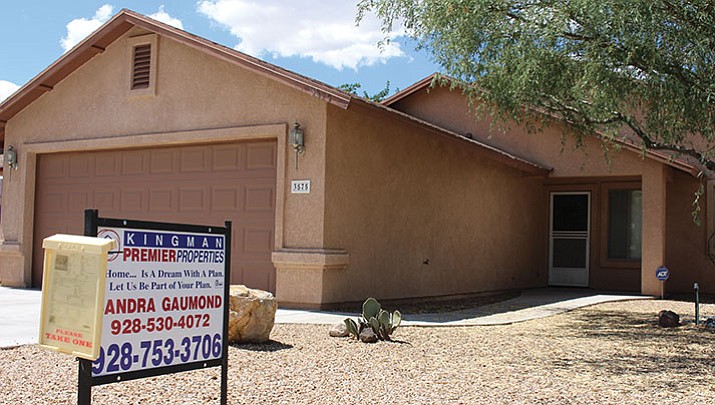 This three-bedroom, two-bath home at 3575 N. Wells St. is listed for $137,000, which is close to the average price for a Kingman home. A second-quarter report shows the Lake Havasu-Kingman area with a 38 percent return for home sellers, making it No. 32 in the nation.
Stories this photo appears in:

Though the numbers are not as high as 10 years ago, profits for home sellers have improved
Realtor Mike Wagner has seen a few changes in the local housing market since moving here from Southern California five years ago, and they're mostly for the better.